Rise to power: Congolese artists speak their truth in Ukweli documentary
Who we're helping
Supply chain communities
Our role
Produced a documentary that offers a glimpse into the lives of three Congolese artists looking to speak their truth and reclaim their history
"The consumerism in the world today has created such a culture of consumption without understanding the consequences. Art is the way to create a new way of seeing things." — Mugabo
A Congolese artist named Mugabo crouches low to the ground on-screen. He's adding paint, colored glass, old computer motherboards, and other items to a weathered wooden panel.
"Lumumba once said, 'The story of Africa will not be written by any Western or Eastern country. But the story of Africa will be written in Africa by Africans,'" Mugabo says in the film's voiceover, speaking of legendary Congolese independence leader Patrice Lumumba. "I think we are the generation he predicted."
Rita, a Congolese slam poet surrounded by rusted airplanes, speaks to the camera. Her poetry is raw. Impassioned. "Fear begets silence. Silence smothers the truth. I refuse to be quiet, if I can die with my voice raised high. In the name of women I speak," she says.
A member of a Congolese group called the Street Dancers moves spiritedly on a dusty street, surrounded by a small crowd. His dancing radiates joy, positivity, and self-empowerment.
"Every country in the world has its own story, but the true story should come from us," says the dancer. "Come here, talk to me, ask me. Don't create the bad story about my country. My country is beautiful!"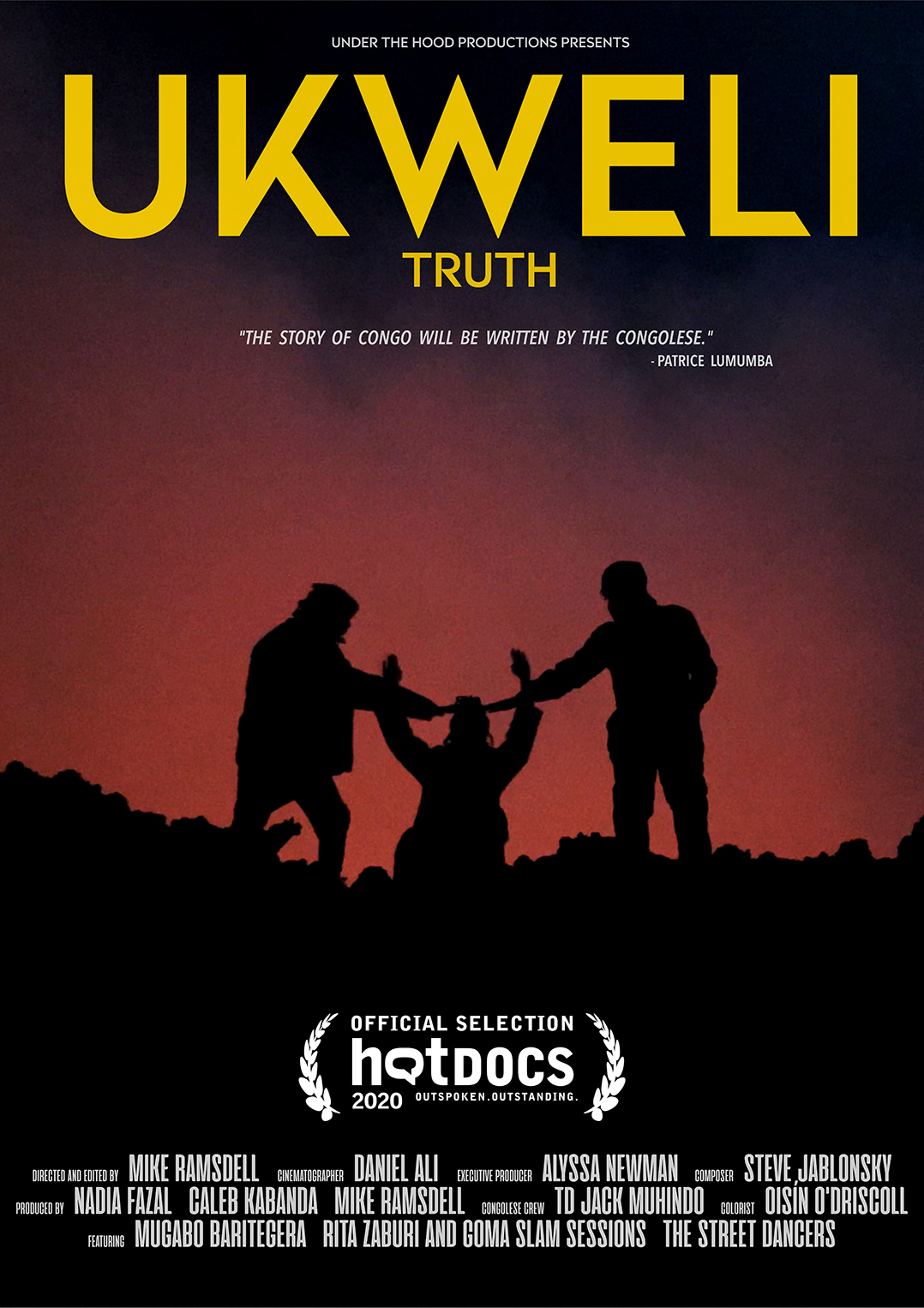 This is the message of Ukweli (The Truth), a 23-minute documentary produced by Google that offers a glimpse into the lives of three Congolese artists looking to speak their truth and reclaim their history.
The artists invite us to explore the Democratic Republic of the Congo (DRC) from a new angle: not just as a country affected by war, conflict, sexual violence, and poverty—much of it fueled by the lucrative trade of minerals used in smartphones, laptops, and other electronics—but as a country of talented, passionate people driven to create their own futures.
Most of us are connected to the Congo without realizing it. When we walk around with a smartphone in our pocket, we're carrying a piece of the Congo. When we make video calls on our laptop, we're relying on minerals sourced from Congolese mines. Ukweli builds off other Google films like Journey of Gold and augmented reality experiences like Journey through Our Supply Chain to offer us all a new perspective on the history and impacts of responsible minerals sourcing.
Google works with partners and authorities in the DRC and elsewhere to responsibly source tungsten, tin, tantalum, gold, and cobalt.
We also work to provide additional economic opportunities through programs like our Congo Power program, which is installing solar-powered microgrids and other renewable energy projects in a number of Congolese communities. We believe equipping communities with functional power is one of the best ways to support the Congolese in reclaiming their personal power and pursuing opportunities they might not have today.
We hope that films like Ukweli will inspire consumers, other corporations, and our supplier partners to take similar stands for people in supply chain communities.
It takes a strong network to support systemic change. To coincide with the film's release, we will launch a campaign with the Panzi Foundation, the Sentry Project, Action Kivu, and the Responsible Minerals Initiative to empower women survivors of sexual violence to reclaim their power.
Empowering survivors to regain control
"I break up the chains of the status quo. I am your sister. I am your mother. I refuse to waste my strength on tears." — Rita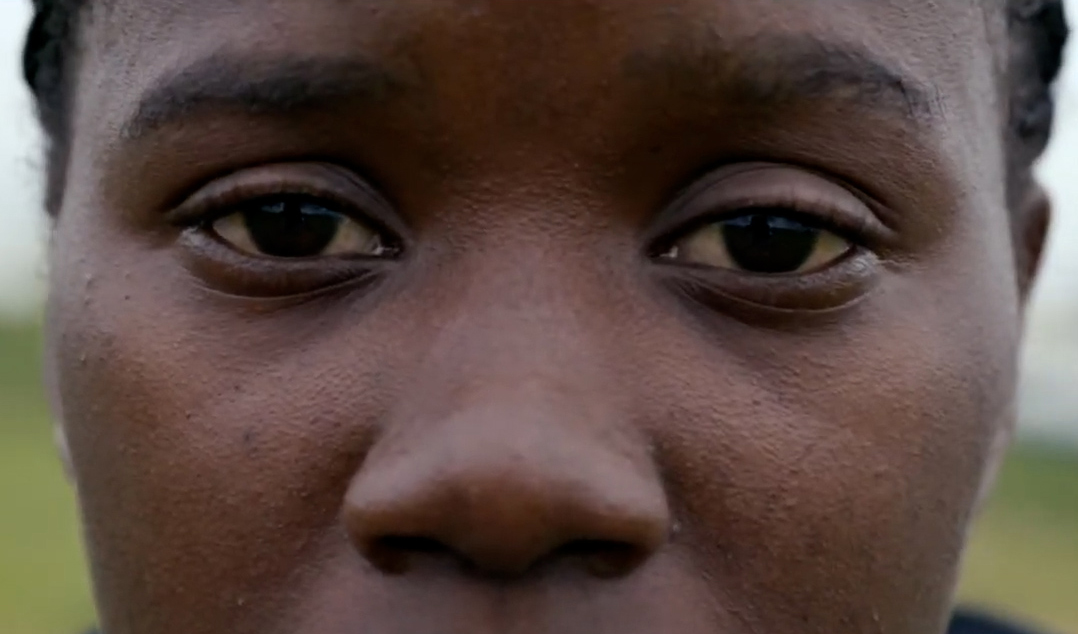 In recent decades, the DRC has been mired in two wars and an extended post-war conflict, with militia groups operating freely throughout the country, including in many mining communities. One of the militias' most devastating tactics is using rape as a weapon of war.
"It's a way to exert power and influence and inflict terror," says Emily Warne, director of strategic partnerships and communications at the Panzi Foundation, a renowned care center for survivors of sexual violence in the DRC. "Rape as a weapon of war is systemic. It doesn't just afflict the survivor. It's meant to destroy the social fabric of entire communities."
Complicating factors are the DRC's lack of economic opportunities and energy infrastructure. "Imagine what it's like in a poor, under-resourced community, where women are carrying jerrycans of kerosene or diesel from distribution centers to their homes, risking rape along the way just to pick up fossil fuels," says Dan Kammen, a professor of energy at the University of California–Berkeley. Kammen is partnering with Google on several renewable energy projects in the DRC.
Although Ukweli doesn't explicitly address gender-based violence, the connection between the film's message and the empowerment of Congolese women is evident. "When I take the floor," Rita says in the film, "it is to tell Congolese and the entire world that women are capable of doing anything a man can do."
The film's message aligns perfectly with the Panzi Foundation's mission to see women thrive as equal actors in their communities. "It's about reclaiming power in all its different forms," Warne says. "We want to ensure survivors have the tools to become advocates if they want to, the ability to support themselves and take charge of their future, and to have access to the justice system to fight back against their assailants and the climate of impunity."
At the Ukweli premiere on March 1, Panzi Foundation founder and Nobel Peace Prize laureate Dr. Denis Mukwege will discuss the dramatic transformations he has witnessed firsthand of survivors of sexual violence who have rebuilt their lives. In a conversation led by award-winning actress and women's rights advocate Thandie Newton, the Panzi Foundation will explore what it means for survivors to reclaim their power and how we, as global citizens, can help.
The Panzi Foundation, which offers socio-economic reintegration as part of its holistic healing model, is partnering with Google to develop a new program that will teach survivors about solar-related entrepreneurship. This includes installing solar technology at some Panzi facilities and providing future job skills training in areas like engineering, welding, or sales. One of the Panzi legal clinics on Idjwi Island is already connected to a solar microgrid deployed in 2019.
The solar entrepreneurship program not only will expand the menu of job skills training opportunities that the Panzi Foundation offers its survivors but also will work toward an even deeper goal. "These women will learn how to provide literal power, via solar, to facilities that treat their sister survivors," says Warne. "But more importantly, we hope their newfound job skills, confidence, and independence become tools of healing that allow these women to reclaim their personal, inherent power in the process."
Changing the power dynamic with market access
"I fight for the story of tomorrow. Because the story of tomorrow is me." — Street Dancers member
Ever since Belgium started colonizing the Congo in the 1870s, the DRC's rich natural resources have been a source of conflict and violence. The country's weak central government and expansive geography complicate the DRC's potential recovery today, as many communities lack the energy infrastructure to compete economically.
We recognize that our very presence in the DRC has an impact on mining communities, and we believe we have a responsibility to make things better for the people who live there. We do that by working with responsible, conflict-free mines and by looking for opportunities to bring resources back.
Through the Congo Power program, we've been partnering since 2018 with nonprofits, academic organizations, and technology companies to install renewable energy systems in Idjwi Island, Ituri, Nyamurhale, Walikale, and other Congolese communities. The systems range in size and capabilities, but the goal is the same at each installation: to empower the community by powering the community.
"You can't tell your story if your economic and human rights narrative can't be told," says Kammen. "And for many people in the Congo, their voices are often silenced under threat of violence."
"But if you can provide secure supplies of clean energy—for everything from schooling to local businesses—it completely changes the calculation for marginalized communities. Suddenly they have a viable financial future without having to pay blood money to warlords."
Staying in conflict-affected areas
"Goma has its own particular poetry, its own beauty. This is very important to clarify this idea for the next generation—to say that you can value any place and its own particular beauty." — Mugabo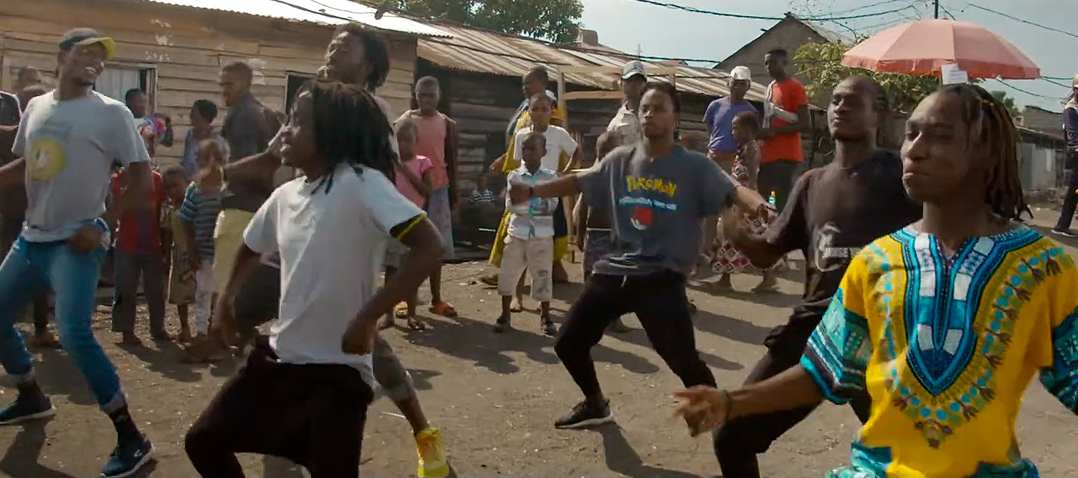 Among the most consequential supply chain decisions we've made as a company is to commit to staying in the DRC—to fight for these communities—rather than sourcing our minerals exclusively from "safer" mining countries. We know that abandoning the DRC doesn't solve the problem of conflict minerals. It simply leaves the country to deal with problems that electronics supply chains have helped exacerbate.
"One of the things we keep stressing to companies is the importance of pursuing responsible sourcing in conflict-affected areas," says Marianna Smirnova, director of standards and assurance at the Responsible Business Alliance's Responsible Minerals Initiative (RMI). RMI supports its member companies, like Google, in addressing sourcing issues in their supply chains and is a sponsor of the ongoing Ukweli empowerment campaign.
One strategy is to get involved in on-the-ground initiatives to support responsible sourcing and capacity building on mine sites and for other upstream actors. Smirnova says humility and respect for the people in the mineral-producing regions are important.
"We've met some mining cooperative leaders—some are female, some are male—who have a real vision for their land and the minerals they work with," she says. "Trying to understand the realities on the ground and come up with collaborative solutions from the bottom up is critical. Many times, the solutions are already there, but they may need support and scaling up. Or, if there's a gap, we work collaboratively with local stakeholders to address it. We are always looking to engage with such key partners in the DRC and other high-risk areas."
Smirnova says projects like Ukweli can play a valuable role in helping companies understand this dynamic. "Humanizing the challenge is important," she says. "After the film was pre-screened at the RMI Annual Conference, our members and partners were asking how they can engage with the film's message of empowerment and self-determination. To me, the film reinforces the importance of collaboration and listening to the voices in sourcing countries."
For consumers and corporations alike, we hope the film helps raise awareness about the DRC minerals trade by illustrating the stakes involved for the Congolese.
Ultimately, Ukweli is part of a movement to broaden our understanding of the DRC as a country looking to find its voice.
"I fight for the people to know that Congo is ours. Do you see?" — Street Dancers member
Become part of the movement
Help shape the industry conversation by sharing the Ukweli film and campaign on your social networks. Use the hashtags #raisethemic, #buildthepower, #ukwelitruth, and #knowyourgold.
Use the post templates below to schedule content on your organization's or personal Facebook, Instagram, Twitter, or LinkedIn accounts:
- @[COMPANY] did you #knowyourgold can contribute to safe, responsible livelihoods for thousands of miners in Congo and reduce violence against women? Will you support them? #buildthepower #ukwelitruth
- Support orgs like @PanziUSA and Dr. @DenisMukwege in empowering survivors and increasing visibility of Congolese-led programs. #raisethemic #buildthepower #ukwelitruth
- Support artists like Rita in #ukwelitruth by demanding an end to the violence, and call for helping the Congolese people #buildthepower.
How can my company help?
Source only from conflict-free smelters and refiners. Many companies continue to source from smelters that have failed conflict minerals audits, which perpetuates the exploitation of Congo.
Fewer companies now source from the African Great Lakes region. Support conflict-free gold sourcing and livelihood opportunities in mining communities with financial investment and public support. Learn more about the organizations that can help: PPA, RMI.
Improve and support public reporting on supply chain due diligence. Learn more with RMI's guide to ASM Gold Resources or the OECD Due Diligence Guidance.
Conduct due diligence all year long—not just during annual reporting. Continuous due diligence will become easier and less expensive with time. Keep your focus on making steady improvement.