Featured technology
Congo Power Program
Who we're helping
Mining communities in the Democratic Republic of the Congo (DRC)
Our role
Brought together Congolese organizations with other nonprofit, academic, and technological partners to work toward more diversified livelihoods for those in mining communities
For many people in the Democratic Republic of the Congo (DRC), participating in the mining industry is one of the most viable ways to make a living. We announced our Congo Power program last year as part of our commitment to help communities committed to responsible sourcing build additional opportunities for alternative livelihoods.
This program is part of Google's aspiration to end our reliance on raw minerals. Addressing the bigger picture will take more than just supporting responsible ways to mine—it will take supporting alternatives to mining.
The Congo Power program is built on the foundation that renewable energy can be a building block for resilience in the Congo, which has an electrification rate of only 9% across the nation. Through the program, we're bringing together Congolese organizations with other nonprofit, academic, and technological partners to work toward more diversified livelihoods for those in mining communities.
In 2018, we began laying the groundwork for our four pilot projects. Each has been developed in close partnership with Congolese community members, who identified needs and applications for their communities.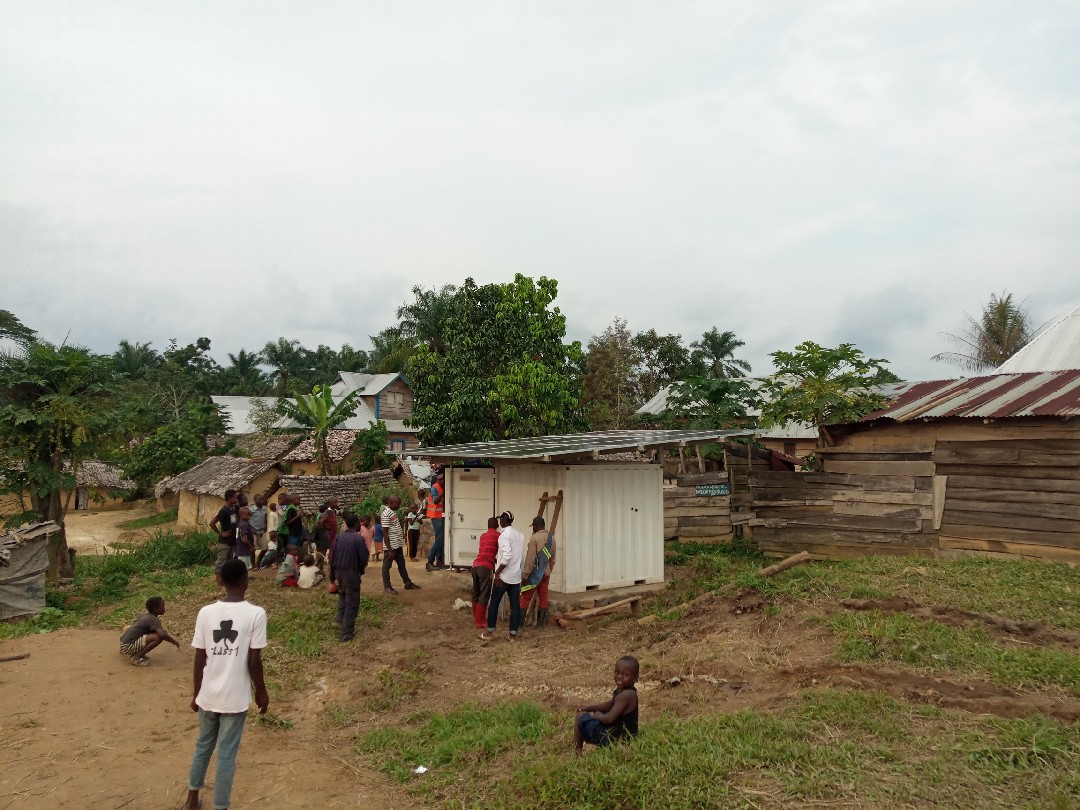 New partners, new possibilities
Addressing complex energy issues like those in the DRC requires specialized expertise. In 2018, we brought in two partners to lead Congo Power: RESOLVE, a nonprofit that leads stakeholder engagement and develops partnerships, including in conflict-affected areas of the DRC, and the GivePower Foundation, which specializes in solar energy projects.
RESOLVE serves as the Congo Power secretariat, bringing expertise in strategic planning, stakeholder engagement, and resource coordination to the project. The nonprofit will focus on growing the consortium by engaging funders and advisors from different sectors and connecting with more on-the-ground partners in DRC communities.
"One of the biggest success factors will be engaging local partners so we can ensure we're really delivering what the communities need and prioritize," says Jennifer Peyser, senior mediator at RESOLVE. Our second key partner, GivePower, is a leader in solar interventions—bringing solar systems to communities that currently lack power. "We're the technical resource that understands how to deploy solar and maintain solar outlooks in the field," says Barrett Raftery, executive director of GivePower. The organization is excited to be back at work in the DRC with Congo Power. In a separate venture in 2016, GivePower installed three microgrids to restore life-saving communications systems for the rangers in Virunga National Park.
Getting pilots off the ground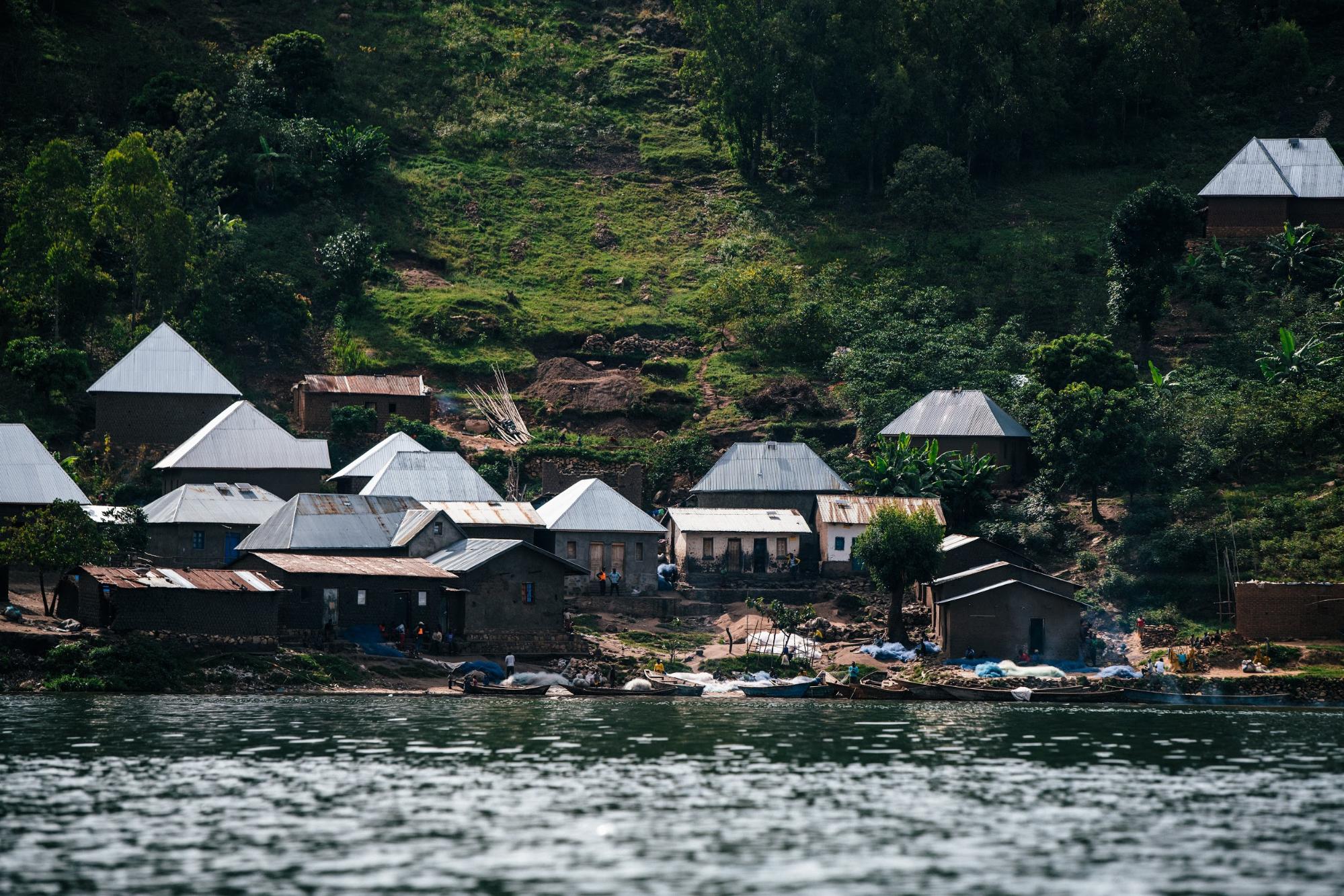 Our four pilot projects span three categories of solar systems. The first category of projects brings small portable solar products that can immediately support high-impact small energy use needs. These products include charging units for things like electronic scales that help miners make more equitable trades for minerals in responsible mining cooperatives and handheld solar lanterns that can help women walk home at night more safely.
The second category of systems is designed for denser communities with more households and uses for smaller commercial, agricultural, or industrial customers. These include solutions like prefabricated solar boxes that can serve hundreds of households as well as provide central water filtration systems where people can fill jugs with clean water to take back to their homes.
The third category of systems is large custom-engineered microgrids designed specifically for the community and assembled on-site. As we move forward, results from all tiers of our pilots will inform future projects as Congo Power expands.
Here's a snapshot of where each project stands today:
Nyamurhale
Nyamurhale was our first pilot site and became operational in December 2017. The project has a small portable solar system that provides power for electronic scales and due diligence equipment to both help ensure accurate compensation to gold miners in the region and support legal trade.
"The project is much appreciated by the local community and has the potential to greatly help mineral supply chain participants at the mine site," says Lucien Bahimba, project coordinator with Better Sourcing Project at Nyamurhale. "For instance, people in monitoring roles can more easily charge the smartphones on which they record due diligence information. The system can also power the lights in the house in which we conduct the traceability data gathering."
This system stayed with the Better Sourcing team to support due diligence efforts in the region.
Ituri
The gold mining community in Ituri (developed by IMPACT) had several portable systems deployed in December 2018. In addition to power for equipment and due diligence solutions, we've provided portable lights to help ensure the safety of women miners at night.
We're continuing to monitor and track performance metrics in Ituri and consider opportunities to expand systems with our local collaborators.
Walikale
The city of Mubi in the Walikale territory of North Kivu is home to many industrial tin miners. With the support of Alphamin, including its tin mine and its nonprofit community engagement arm, Alliance LOWA, Congo Power is installing a prefabricated container that will provide solar power and clean water for the community.
"Walikale is special because we're receiving the direct participation of the mining company," Raftery explains. "Their local nonprofit is also providing community services and directly engaging with the community."
The Walikale project became operational in Q3 2019.
Idjwi Island
Powering Idjwi Island, the 10th-largest inland island in the world, is a big undertaking. We are installing a minigrid designed to serve thousands of people and build community resilience, with a focus on powering local production of ice, coffee, and poultry.
Creating a wider range of impact
As she reflects on the future, Peyser considers the ultimate question: How can we ensure this project has a multiplying impact over time?
"Whether it's testing new models that we can later replicate, identifying new partners to support replicate models in other areas, or growing our impact at existing sites," says Peyser, "we need to keep our focus on Congolese communities and their vision for what's possible with energy access as we scale."
To keep us on the right track, we recently completed a research project with the University of California, Berkeley's Renewable & Appropriate Energy Laboratory, Addressing Conflict and Inequity through Energy Access in the Democratic Republic of the Congo. This research culminated in an exploration of mineral sourcing in the DRC and the relationships among clean energy, conservation, economic and gender empowerment, and conflict.
Together, the Congo Power network of partners aspires to support communities in the DRC as they build a diversity of economic options to increase resilience and decrease reliance on raw minerals.