Featured technology
Renewable energy
Data centers
Who we're helping
Our operations
Renewable energy producers in Taiwan
Our role
Partnered with the Taiwanese legislature to amend the country's Electricity Act to open up the market for all consumers to directly purchase renewable energy, a first-of-its-kind program in Taiwan
We've come a long way since 2012, when we set a moonshot goal to purchase 100% renewable energy for our operations. In 2017, we met our target: Google's total procurement of energy from sources like wind and solar exceeded the amount of electricity used by our operations around the world. As we continue to grow, it will take a lot of work to keep matching our electricity use with renewables.
It's important to understand what our achievement means. We've matched 100% of the annual electricity consumption of our data centers and offices around the world with renewable energy. Because we don't have a supply of renewable energy at every data center—on some grids we don't have access to renewable energy at all—we overbuy it on other grids to meet our 100% goal.
Why? It's not that we don't want to buy renewables everywhere we operate. If we could simply purchase renewable energy for each of our data centers from local electricity providers, we would.
But the electricity system is both highly regulated and highly diverse across jurisdictions. In many areas, electricity providers don't offer renewable energy options to their customers. You're stuck with what they give you.
Our ultimate goal, however, is to buy renewable energy on every grid where we operate, and achieving that means working to promote new electricity supply models in markets where companies don't have access to renewables.
That's where our policy and market advocacy work comes in.
Taiwan's Electricity Act Amendment
Historically, commercial and industrial customers in Taiwan have dealt with electricity in much the same way that many customers across the world do. They want cost-competitive rates, as well as highly reliable and safe service.
In 2015, Google began asking for something dramatically different for our Taiwan data center—the opportunity to buy renewable energy sourced from a specific generating facility to supply our data center through the utility grid.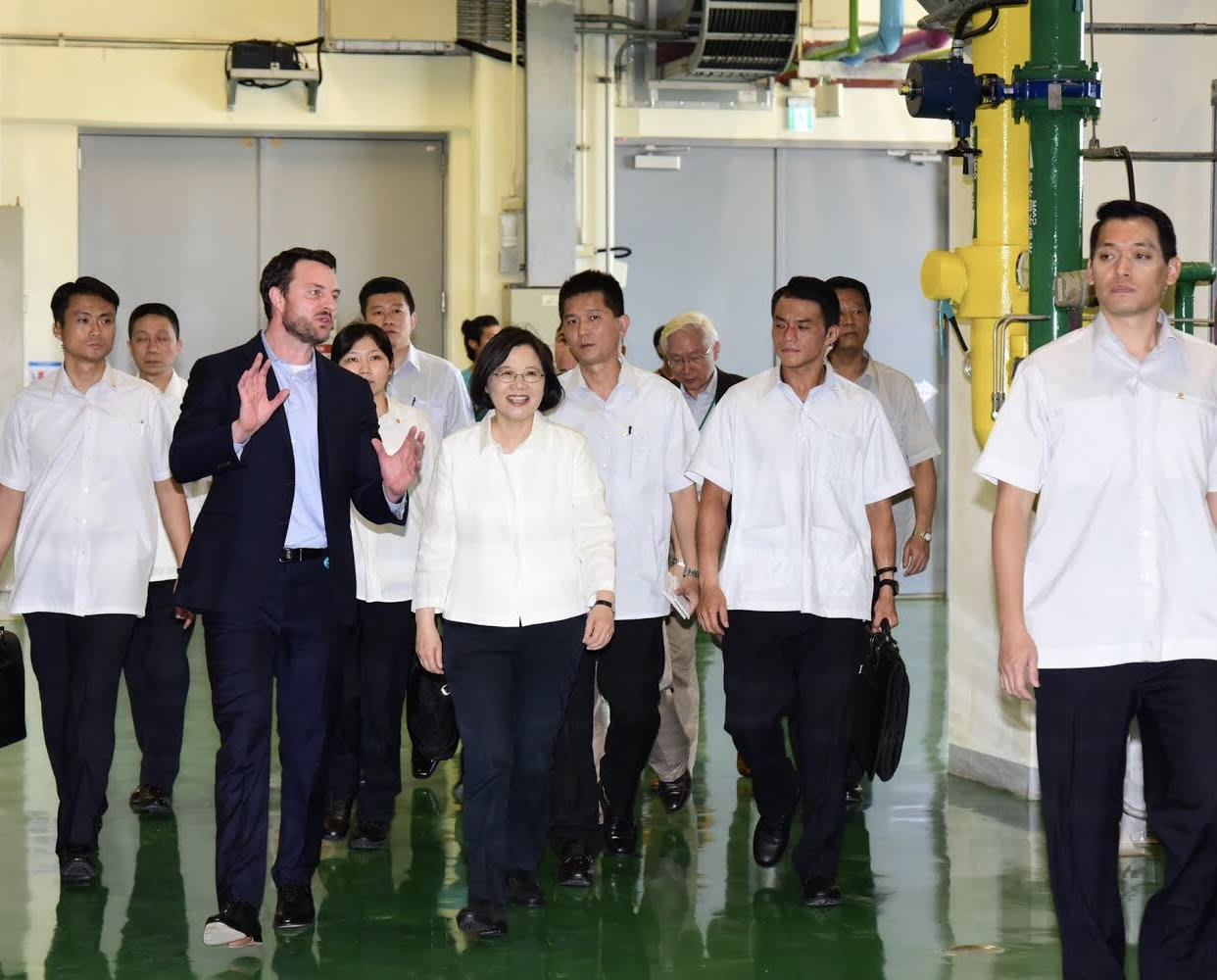 We didn't do this just to mitigate our carbon footprint, though reducing greenhouse gas emissions is another important goal for Google. Renewable energy makes good business sense. By purchasing renewables from sources with no fuel inputs, it's easy to set a long-term fixed price for power, which creates cost certainty. What's more, renewables are increasingly becoming one of the most cost-competitive sources of electricity in a growing number of markets.
These business and sustainability benefits have been instrumental to the rise of corporate renewable energy purchasing around the world in recent years. Access to renewable energy has become a key factor in deciding where to expand infrastructure for dozens of major companies. "We've seen that in the United States, availability and access to renewable energy has become a key factor, not just for our company but for other major companies as well, in decision-making around infrastructure site selection and growth," explains Mars Hanna, senior lead for global energy policy and market development at Google.
After careful consideration, in January 2017 the Taiwanese legislature amended the country's Electricity Act to open up the market for all consumers to directly purchase renewable energy. Implementation of this program—the first -of -its -kind in Asia—is still in progress, but it represents a potentially seismic shift in Taiwan's approach to clean energy.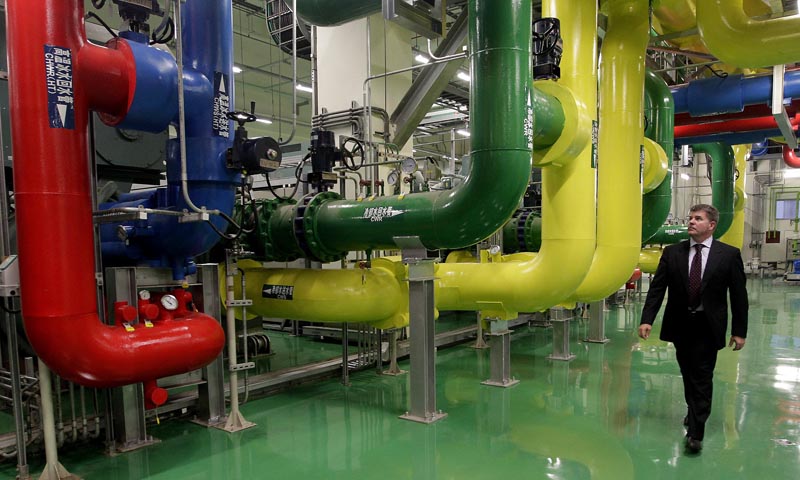 The Electricity Act Amendment structure will allow us to pass through a corporate power purchase agreement (PPA)—a long-term contract with a renewable energy producer for a new wind or solar project—directly to our electricity bill at our data center. By guaranteeing a set price, producers have a long-term source of funding that helps secure their investment, and we protect ourselves against future rises in market power prices.
Advancing policies that promote clean energy
Google committed to carbon neutrality in 2007, and since then we've been a vocal advocate at the state, national, and international levels for strong clean energy and carbon policies. Our policy work is intended in part to help us maintain 100% renewable energy for our operations. But we're also a champion of clean energy policies for the greater good.
"Climate change is a fundamental challenge to building a healthy, prosperous future for our society," says Michael Terrell, head of energy market development at Google. "The world needs to come together on issues like energy and climate, and we want to be part of the solution."
In the United States, we support federal policies like the Clean Power Plan that promise to green the U.S. grid, often acting in partnership with other major energy buyers. At the state level, we promote the creation of new ways for customers to purchase renewable energy, sparking new wind and solar energy investment. And internationally, we're supporting efforts to lay the groundwork to advance clean power in the European Union, Asia, and elsewhere.
In addition to direct engagement and advocacy, we push for clean energy policies through industry partnerships and participation in trade associations. We stand alongside many of the world's most influential companies as members of the Renewable Energy Buyers Alliance, which advocates for renewable energy policies in Washington, D.C. We're also part of the RE100 campaign for businesses committed to 100% renewable power, and we provided a seed grant to the Center for Resource Solutions to lay the groundwork for renewable energy policy and infrastructure support throughout Asia.
Creating a path for renewable power
Working together has helped us open up new avenues for clean energy. For example, in April 2018, after two years of negotiations with Google, Walmart, Target, and Johnson & Johnson, the state of Georgia approved a program allowing corporations to buy renewable energy directly through Georgia Power, the state's largest electric utility.
The program greenlit the construction of two solar energy projects with a total capacity of 177 megawatts (MW)—the first corporate renewable purchases in the state's history. Through this purchasing structure, we'll substitute a portion of our electricity bill with a fixed price matched to the amount of renewable energy generated. When the new projects become operational in 2019 and 2020, Google will procure 79 MW of solar energy for our Douglas County data center.
"It's been an exciting new development in the energy space," Terrell says. "As a result of the advocacy of large energy purchasers like Google and others, electric utilities are coming to the table and making renewable energy purchase options available."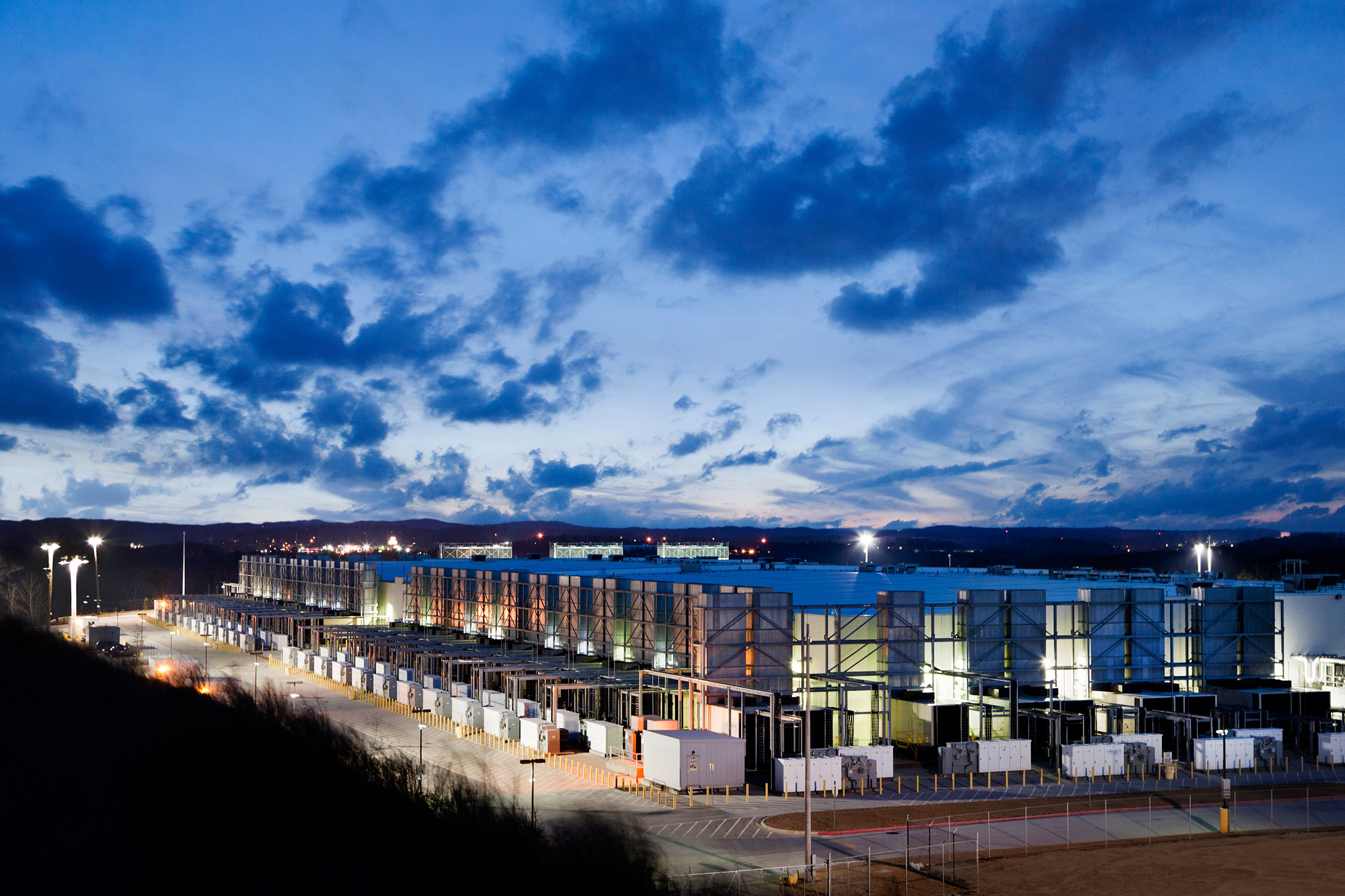 In many ways, our clean energy advocacy work is just getting started.
"We haven't found the silver bullet with respect to driving more clean energy access for corporate consumers," Terrell continues. "These are first-of-their-kind programs, and we're still finding our way in terms of evolving the purchasing models. To make an impact on the climate, we need to turn the 100 or so companies that are currently purchasing clean energy into 100,000. But if companies, utilities, and governments work together, we're confident we can get there."