Helping to protect our people—and planet—through safer chemistry and responsible management
Featured technology
Assessment programs
Who we're helping
Our supply chain partners
Our role
Developed a comprehensive Responsible Chemical Management program that includes assessments, guidance, and training resources to help suppliers better mitigate occupational and environmental risks related to the chemicals they use
When you shout, "Hey, Google!" across the room, you're probably not thinking about all the behind-the-scenes work that goes into creating that handy smart speaker. If you are, you might be imagining a developer at their computer or an engineer tinkering with an intricate microchip. It's almost certainly not the chemistry—the gallons of cleaners, degreasers, demolders, and machine cutting fluid—integral to manufacturing our electronics and running our supplier facilities.
But behind every Google phone, smart speaker, camera, or server in our data centers we create is a team of chemical management specialists dedicated to making sure the substances that go into building and processing our products pose the least amount of human and environmental risk possible.
At Google, we work closely with our suppliers to ensure that the way they use and manage hazardous chemicals follows our guidelines. We restrict harmful substances in the manufacturing process and work to replace them with safer alternatives that minimize hazards to the environment and the people in our supply chain. And we regularly audit supplier facilities to evaluate their control measures.
But the responsibility isn't on our suppliers alone. Over the past several years, we've developed a comprehensive Responsible Chemical Management program that includes assessments, guidance, and training resources to help suppliers better mitigate occupational and environmental risks related to the chemicals they use. Recent initiatives have included in-depth assessment programs with greater levels of detail and transparency, extensive supplier training and guidance materials to more proactively manage risk, and new industry partnerships that allow us to share best practices intended to advance the industry at large.
Guiding each one of these efforts is our core belief: Just as no one should be harmed using a Google product, no one should be harmed making one.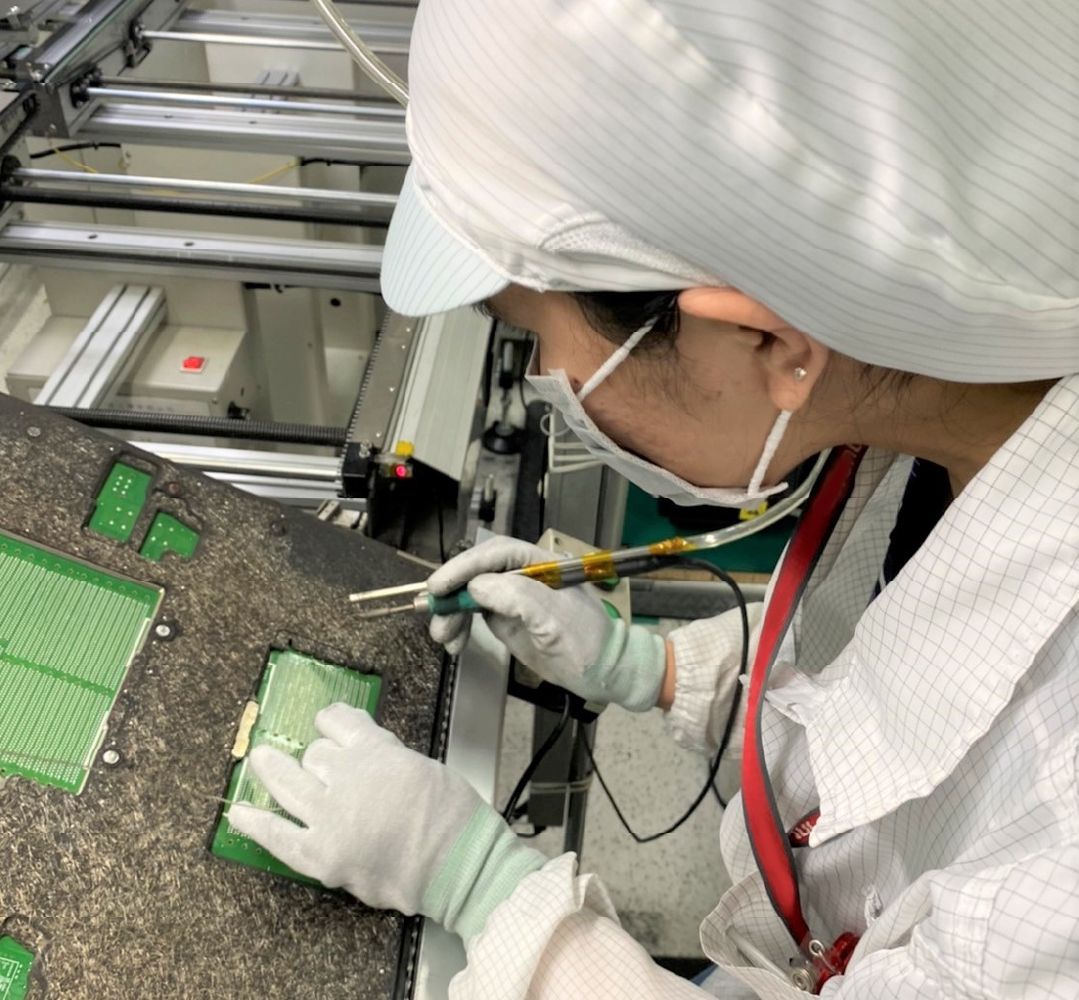 Assessing the risks
"The more information we gather, the better we can protect workers' health," says Serena Chen, Google's senior program manager of Supplier Responsibility. To that end, Chen and her team have evolved different types of assessments over time to continuously improve how we gather and evaluate information on our suppliers' chemical management.
We first integrated a manufacturing restricted substances list (MRSL) into the guidelines for our consumer hardware products in 2017. In 2018, we introduced an MRSL assessment and declaration program to learn more about which chemicals containing restricted substances our suppliers used, and supported suppliers to phase them out with safer alternatives.
In 2020, we developed a more robust assessment: the Process Chemicals Full Material Disclosure (FMD) Data Collection and Assessment program, which has been rolled out to all established final assembly and manufacturing sites. This mandatory assessment requires selected suppliers to disclose more information than the MRSL assessment, giving us greater transparency and a more detailed understanding of all process chemicals involved in manufacturing and their exposure risks to workers. Our goal is to transition more supplier assessments to the FMD program, beginning with our highest-priority suppliers.
In 2018, in tandem with the MRSL program launch, we began conducting on-site chemical management assessments (CMAs) at certain supplier facilities to validate their conformance to our requirements and ensure that their chemical management practices and hazard control mechanisms are adequately protecting workers. In 2020, as a result of COVID-19 restrictions, we innovated a hybrid CMA protocol that continues to give us high visibility into manufacturing operations and allows us to best advise our suppliers through technical and logistical challenges.
Through our assessment programs, we're continuously screening ingredients, evaluating processes to ensure effective controls, and partnering with suppliers to eliminate or replace harmful substances with safer green alternatives. Since 2020, we've evaluated almost 150 chemical processes, helping suppliers achieve healthier workplace conditions for those who work directly with and around the chemicals.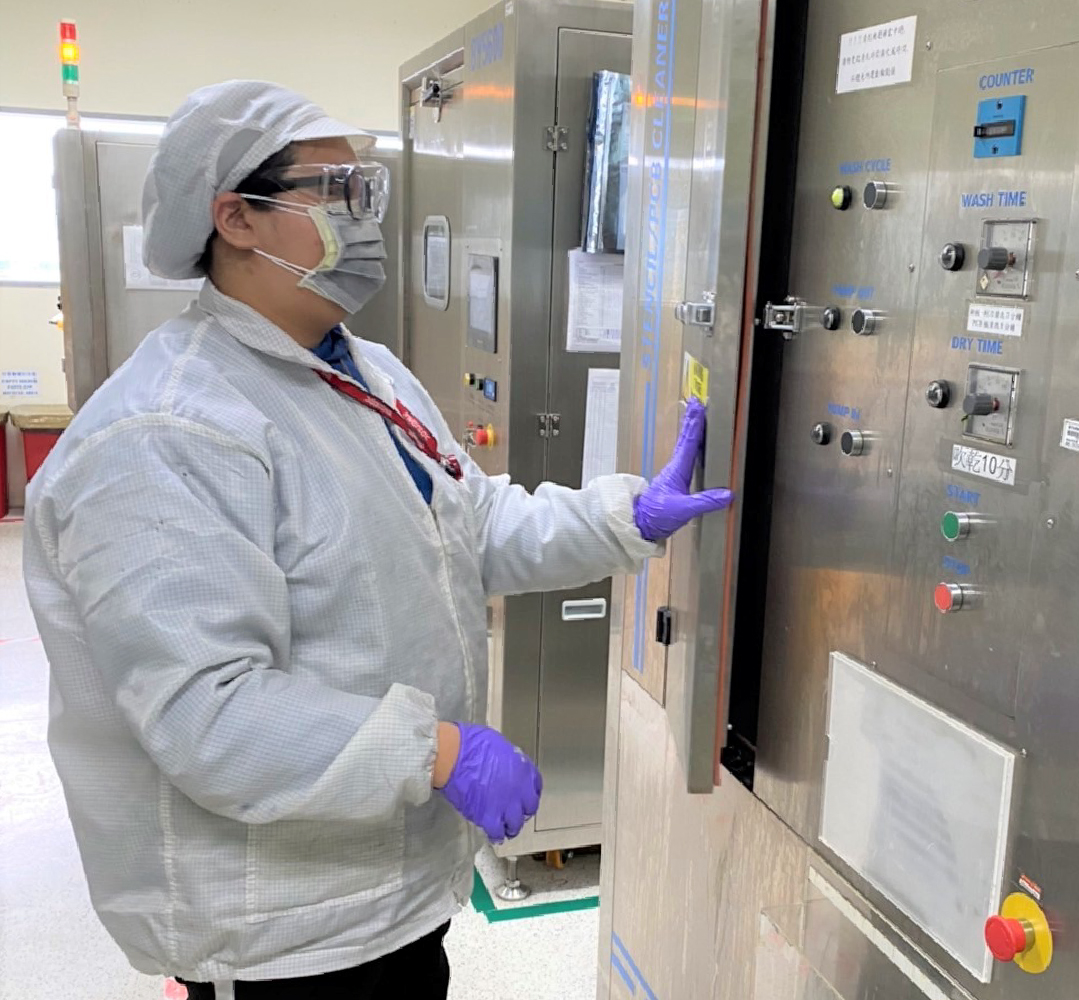 The more you know
The guidance we provide has continued to develop alongside our assessment programs and goes beyond regulations. In 2021, in addition to updating the MRSL within Google's Restricted Substances Specification for consumer hardware, we released additional resources to our suppliers.
Google's Manufacturing Restricted Substances Specification and Supply Chain Responsible Chemical Management Guide are intended to help suppliers meet the conformance requirements of the MRSL and the occupational safety and health requirements in the Supplier Code of Conduct. These guidelines help fill gaps in knowledge and provide additional structure with risk assessment tools, hierarchy of controls, worker engagement strategies, and alternatives assessment methodologies to achieve safer and green chemistry.
As Chen says, "We cannot just give suppliers a list of specifications. We have to educate the supplier staff on how to evaluate and manage the chemical through its full life cycle—from approval at the design stage, through proper use, storage, transport, and treatment to final disposal or recycling."
In addition to expecting suppliers to establish and implement comprehensive chemical management programs that address industry standards and Google-specific guidance, we created a curriculum to support ongoing education for key supplier staff working in the field. In 2021, we hosted four training webinars and launched four e-learning courses that more than 200 manufacturing suppliers have since completed—a number that continues growing as we extend our trainings to more supplier personnel.
Partnership paves the way
The more we engage with industry partners, the more we can scale our shared knowledge to protect vulnerable workforces worldwide from being exposed to hazardous chemicals. Our continued involvement with the Responsible Business Alliance (RBA) directly supports this goal.
In addition to gaining access to trainings for their suppliers, RBA members can trade ideas, questions, and solutions through the Chemical Management Workgroup, a collaborative platform that encourages proven quality chemical management.
The motivation to collaborate is simple: a desire to learn from one another and inspire improved supplier management. Our team's insight supported the RBA in publishing a new chemical policy that improves visibility and communication within supply chains to propel industry-wide change.
The same driving force prompted our participation in ChemFORWARD, a nonprofit focused on creating a robust, centralized database of peer-reviewed chemical hazard data.
"The impact of chemical hazard management is bigger than any one organization," says Stacy Glass, ChemFORWARD's co-founder and executive director.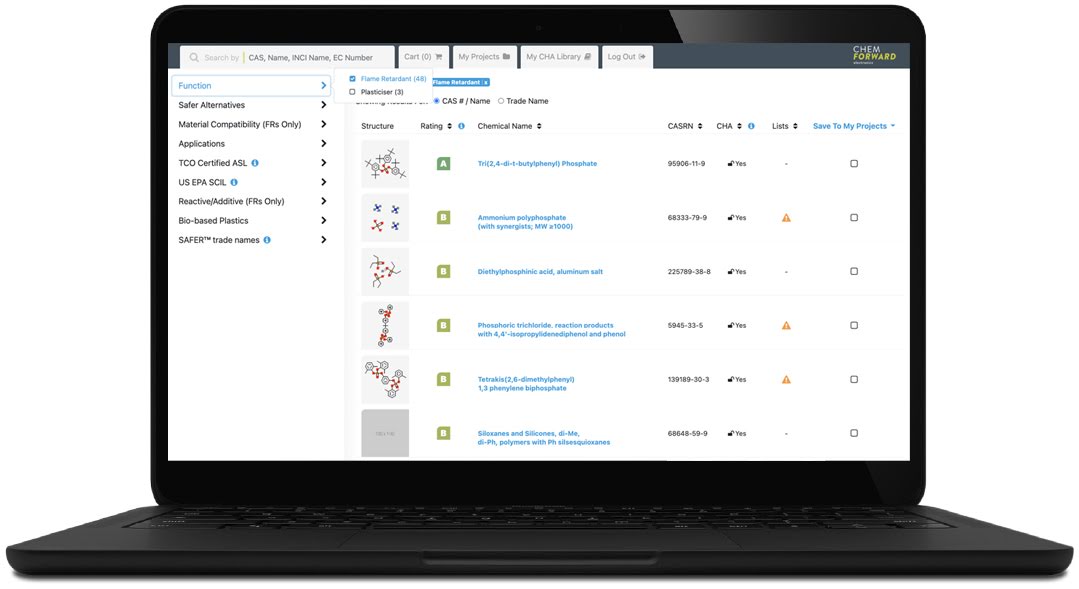 Traditionally, companies interested in monitoring the chemicals used in their supply chains beyond what's required by local legislation would need to work individually with licensed toxicologists to develop chemical hazard profiles—a method Glass characterizes as "expensive and inconsistent."
Rather than rely continuously on private systems, ChemFORWARD created a harmonized methodology and central repository for this data that serves as a single trusted, scalable, and more cost-effective resource. As Glass says, "By creating broad access to chemical hazard data and safer alternatives, we are empowering the supply chain to end toxic chemical exposure, advance human and environmental equity, and enable safe and circular material flows."
Mike Werner, Google's lead for Circular Economy, agrees. "The key difference here is that we aren't waiting for a government to put the chemical on some list to say it's restricted," he says.
"We're proactively looking out across a range of human and environmental health criteria to assess key hazard dimensions. With ChemFORWARD, we can develop these chemical profiles and start to build a repository that can be shared with the world."
The rising tide
Google cannot drive safer chemistry alone. With the collaboration of our industry partners, we can help prevent exposure throughout our supply chain, protecting our workers, the communities where our suppliers operate, and everyone who comes into contact with our products.
"The rising tide raises all ships," says Werner, "and these kinds of solutions cannot just be exclusive to Google. There are tremendous benefits to having more companies adopt the same processes and engage in the data-sharing model so that we can all get to our destination faster—designing products, materials, and services that are free of toxic chemicals."