Featured technology
Best practices
Who we're helping
Our supply chain partners
Our role
Developed guiding principles and best practices for suppliers and contract manufacturers to reduce supply chain packaging waste
Plastic shrink-wrap. Boxes within boxes. Layers of dividers. It's hard to escape the signs of consumer packaging waste around us every day, and it's an issue that Google is committed to tackling. But there's another, often unseen, environmental impact upstream that happens before a product ever reaches your doorstep.
While the customer never sees it, supply chain packaging—used in shipping parts and components from suppliers to product manufacturers—creates a significant environmental footprint.
"Imagine a smart speaker or other device that has over 100 unique parts," says Rob Cook, Google's packaging design lead. "Many of these parts are made in different places by different companies and are shipped to the manufacturing site with their own packaging. If the packaging is not reused it can add up."
After finding excess packaging at the contract manufacturing sites used by Google, we saw an opportunity to reduce supply chain packaging waste. In 2021, we initiated a pilot program with our suppliers to address the challenge.
"We're already working to achieve 100% plastic-free and 100% recyclable product packaging and want to dedicate the same effort to improving supply chain packaging. It's about doing the right thing" says Cook. "Supply chain packaging is the logical next step as we continue to search for ways to be more sustainable."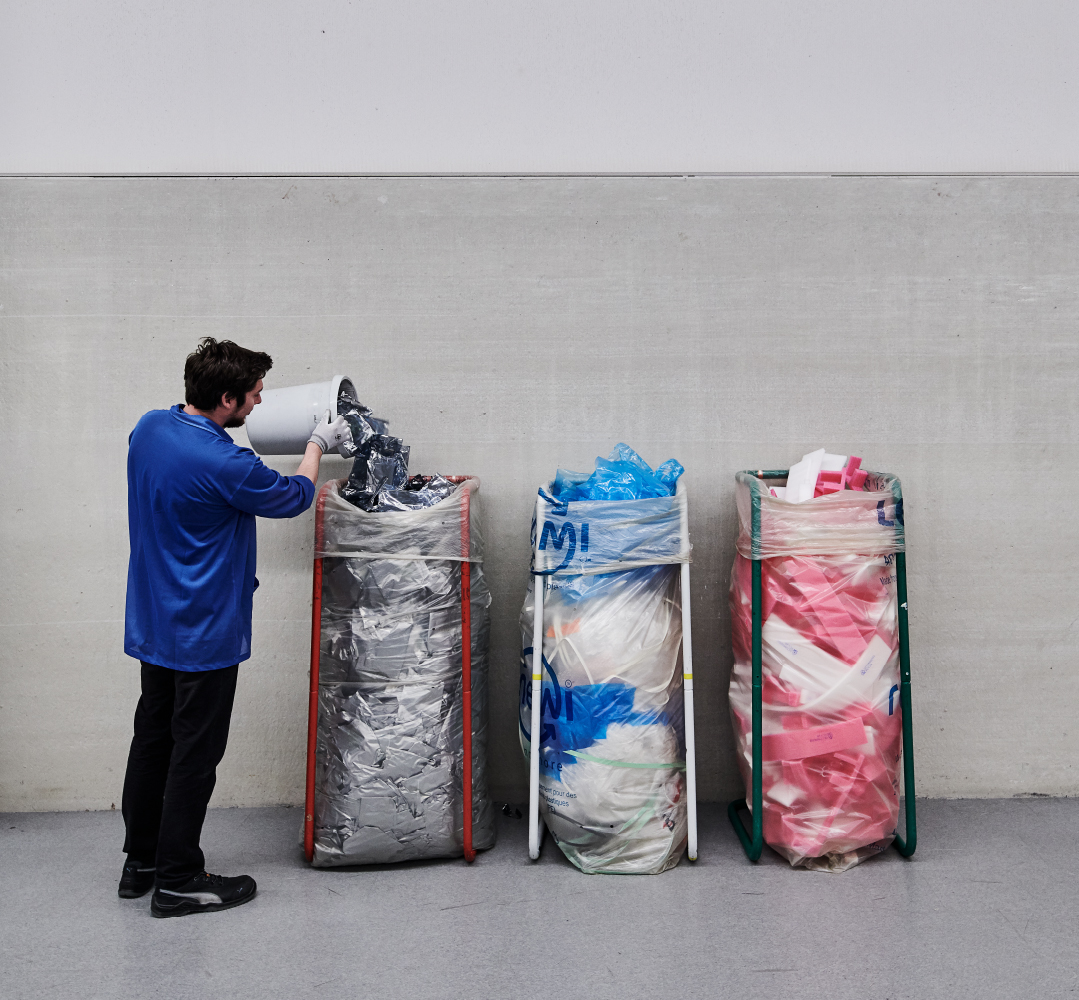 Promoting supply chain packaging best practices
Addressing supply chain packaging takes an effort that extends far beyond Google's walls.
"This is not just Google changing our own practices," says David Bourne, Google Consumer Hardware's sustainability strategist. "This is us going deeper into the supply chain to help our suppliers become more sustainable."
With this in mind, we developed guiding principles and best practices for suppliers and contract manufacturers to reduce supply chain packaging waste. These guidelines focus on making simple changes such as using less material to ship components and replacing nonreusable plastic-based materials with more durable, sustainable materials wherever possible.
As part of our pilot, we reviewed the supply chain packaging of various Google products currently on the market and in development and identified many immediate opportunities. Packaging trays and dividers protect parts and components during shipping and transportation. They also contribute to plastic waste that can be difficult to recycle; an example of how we addressed this for one part is that we replaced half of those with corrugated cardboard dividers, paper or molded fiber trays. This significantly reduces the amount of foam trays used as packaging in our supply chain.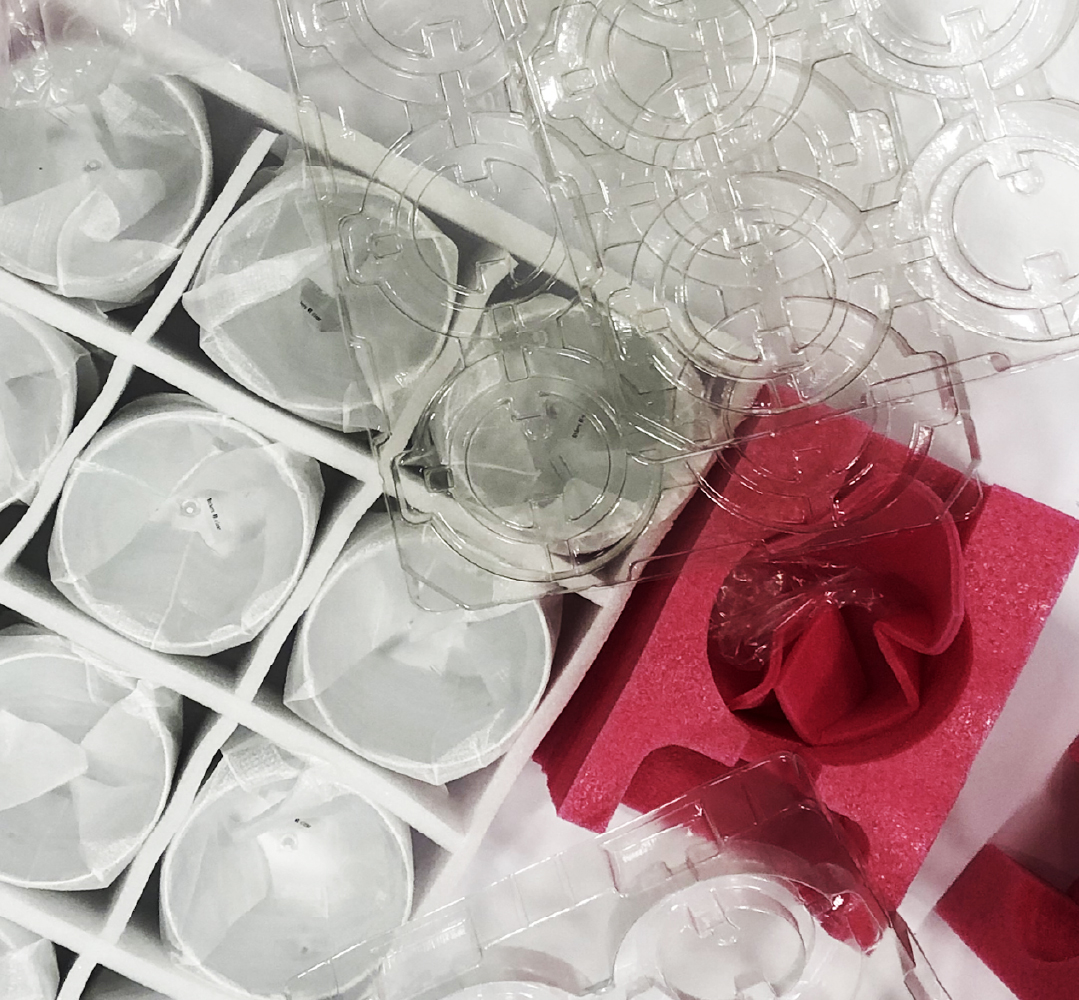 Addressing supply chain packaging waste
Knowing that we needed the support of our suppliers to reduce supply chain packaging, we approached our partners about reducing, reusing, and replacing the materials used to ship components to our final product assembly and manufacturing sites.
After sharing our findings and proposed guidelines, our suppliers were on board. We began by replacing the foam trays in boxes of cables used with Nest Cams with dividers made of corrugated cardboard, one of the most recyclable packaging materials.
Using dividers in each box reduces plastic waste and avoids the use of additional individual boxes. It also allows us to ship more parts in each package, leading to fewer boxes shipped and reducing our carbon footprint during manufacturing.
Making this switch in our cable boxes in 2021 increased the quantity shipped from 99 cables per case to 180 —an 82% increase. This will save more than 1.3 tons of corrugated boxes and more than 200 tons of foam trays per year, and we've seen the potential for similar results with upcoming products.
"We're also looking at increasing quantities of the small parts we ship," explains Cook. "For screws, for instance, we contacted our supplier and determined that we could increase the quantity of screws from 2,000 to 5,000 per bag and bubble levels from 500 to 2,000 per bag. That's a very simple, small change that can actually make a big difference."
Replacing and reducing material use isn't the only tool in our toolbox.
Reusing packaging used for shipping as much as possible is another small change with an outsize impact. During the pilot, we reused 95% of the boxes used to ship components, reusing each box an average of five times. In doing so, we avoided producing new materials, saving 220 metric tons of carbon dioxide emissions.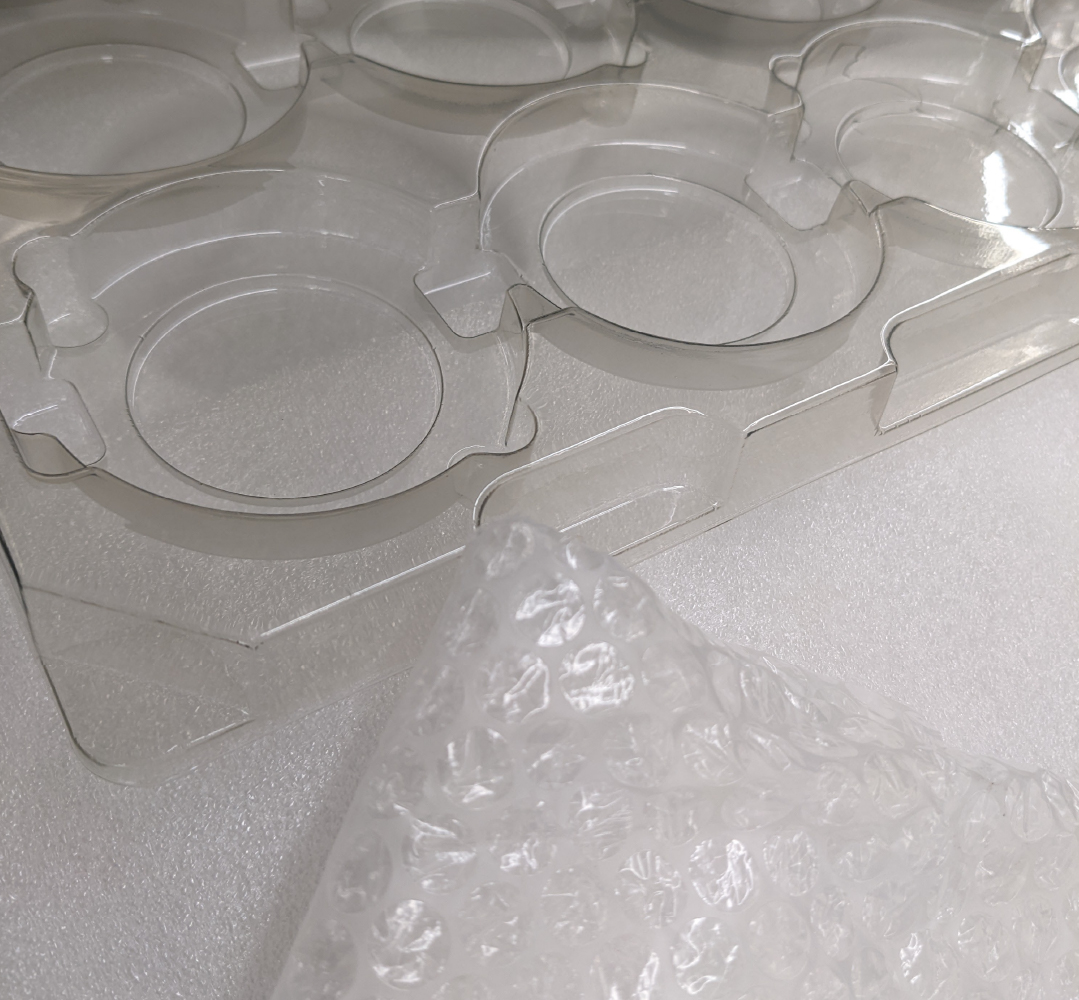 Growing our focus on sustainable supply chain packaging
The positive results of the pilot have laid the groundwork for greater investment in reducing waste. We also plan to explore and test additional approaches that could significantly reduce waste. Wherever plastic can't be replaced or avoided, we'll use plastics with the highest percentage of post-consumer recycled and post-industrial recycled plastic possible.
With strong support, input, and engagement from our suppliers, we can continue to see success not only in waste reduction but in the future of our operations.
"Being sustainable is good business," says Bourne. "At the end of the day, we want every product we make to leave the people, the planet, and our communities better than we found them."