Featured technology
Blockchain
QR Codes
Who we're helping
Our supply chain partners
Our role
Partnered with Cisco, SGS, Volkswagen, Minsur, Minespider, the Responsible Minerals Initiative, LuNa Smelter, and the Rwanda Mines, Petroleum, and Gas Board to launch a blockhain pilot to improve transparency and accountability across supply chains
Nearly every electronic device we use contains tin. It acts as the glue that holds our smartphones and other consumer electronics together. But how does it get there? Pinpointing the mines and smelters that tin comes from—and all the steps it passes through—can be a challenge.
That's because mineral supply chains have grown increasingly complex in nature—and this complexity can make it more difficult to trace every part and material throughout its full life cycle. This is especially true in remote areas, where information is often difficult to come by.
Blockchain technology enables a broad set of stakeholders to navigate these issues and improve transparency and accountability across their supply chains.
The first phase of our blockchain pilot—a joint effort between Google, Cisco, SGS, Volkswagen, and Minsur—took place in 2018 at Minsur's San Rafael mine in Peru. In 2020, we partnered with Berlin-based startup Minespider; the Responsible Minerals Initiative (RMI); LuNa Smelter in Rwanda; and the Rwanda Mines, Petroleum, and Gas Board on the second phase of the pilot for end-to-end traceability in Rwanda's Great Lakes Region. LuNa Smelter is a leading producer of high-quality, responsible tin, and it's the only tin smelter in Africa conformant with the RMI's Responsible Minerals Assurance Process (RMAP).
Each company involved is part of the RMI ecosystem—Google, Cisco, and Volkswagen are active members of the RMI; Minsur and Luna are RMAP Conformant smelters; and SGS is an RMI-approved audit firm. Using a blockchain protocol from Minespider, the pilot helped track minerals at every touchpoint on the value chain, from mine to consumer.
Building on the lessons learned in Peru, the Rwandan pilot had a few key objectives. First, evaluate Minespider's blockchain-based OreSource tool as a way to help smelters and mines more easily meet global minerals regulations, including the new European Union regulations. Second, test the feasibility of having different digital traceability tools exchange information, ensuring interoperability and data privacy across multiple platforms. And third, demonstrate that blockchain traceability can scale to include not just large established mines like Minsur's in San Rafael but also small-scale artisanal mines that have fewer resources.
"Tools like OreSource can benefit responsible mines and have a positive impact on targeted communities by creating a direct link between upstream and downstream stakeholders," says Aleksandra Cholewa, a supervisory board member of LuNa Smelter.
RMI helps bring many of these pieces together. "The RMI fully supports traceability of materials through the value chain—and the inclusion of artisanal, small-scale mines is critical," says Marianna Smirnova, the RMI's director of Standards and Assurance. "The RMI is planning to provide an additional layer of support by including the RMAP conformant status on the OreSource blockchain."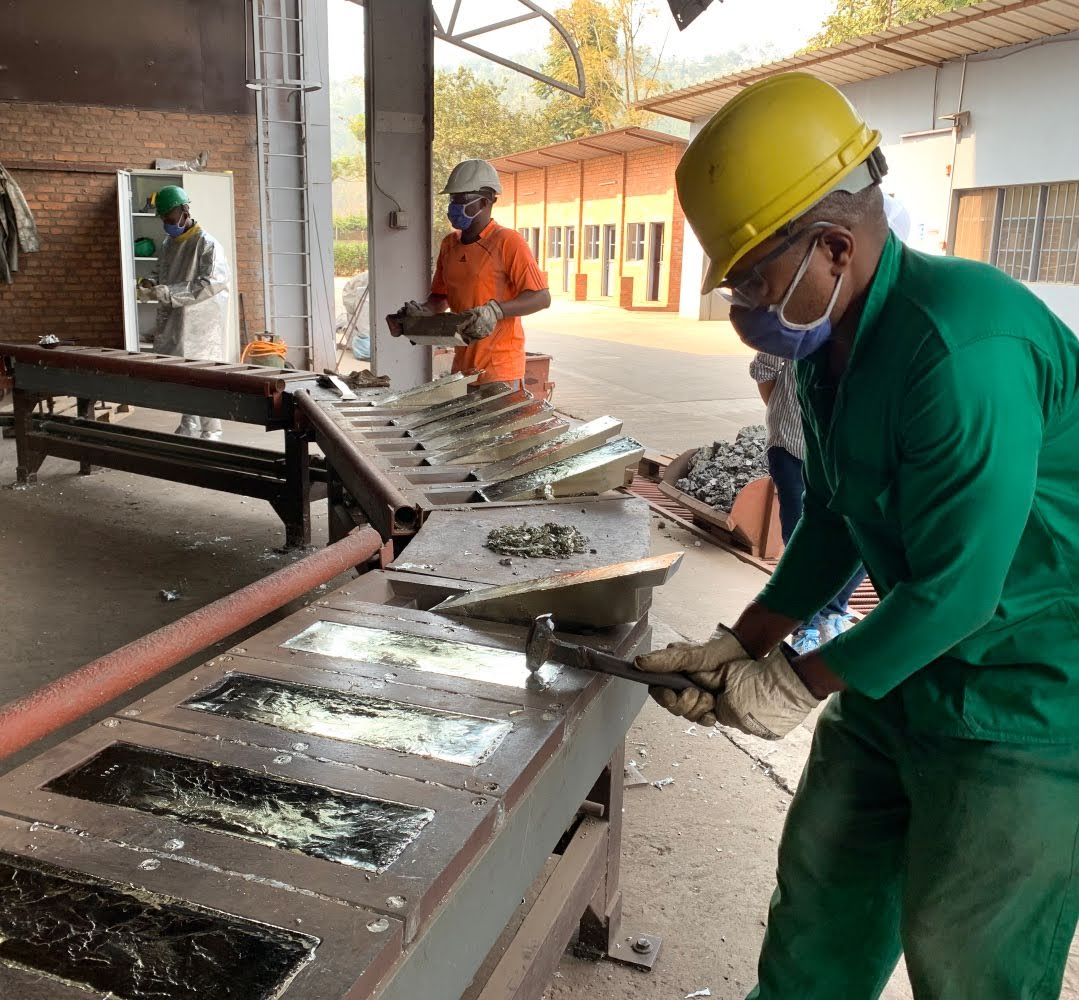 Mineral sourcing regulations meet new technology
Mines where tin and other metals are extracted must meet exacting responsible sourcing regulations. Notably, the European Union enacted its Conflict Minerals Regulation in 2021. The approach is similar to the Dodd–Frank Wall Street Reform and Consumer Protection Act, passed in 2010, that governs publicly traded companies operating in the United States.
These safeguards are intended to keep supply chains free from non-conformant conflict minerals and reduce human rights abuses, including occupational health and safety issues, forced labor, community rights violations, and environmental degradation.
Building these safeguards and conducting strong due diligence is an imperative that can present challenges: Suppliers can be discouraged by counterproductive levies and the need to present extensive documentation to meet the regulations. The high costs associated with due diligence efforts may marginalize small-scale miners.
Enter blockchain. Best known for its association with cryptocurrency, blockchain ledger technology offers a decentralized way to record supply chain transactions that is verifiable, tamperproof, permanent, and publicly accessible. It can also add layers of protection for data and intellectual property. Phase two of the OreSource pilot tested the potential of blockchain tools to offer mines, smelters, and traders a simpler way to meet sourcing regulations.
Minespider founder Nathan Williams likens the technology to a Russian nesting doll. The data uploaded into the blockchain includes a private layer of invoices, chain-of-custody documents, and other sensitive information that's visible only to the next organization in the supply chain. Others in the supply chain can confirm the existence of the documentation and request it directly from the owner. Companies can also upload spreadsheets, videos, and other documentation to authenticate their sourcing.
"This data is valuable but has not been traditionally shared along the supply chain," says Williams. "And once you include three or four companies, keeping track of it becomes very complex."
When LuNa is ready to ship its tin or products containing tin, it uses OreSource to print a QR code that's then attached to the shipment. Downstream inspectors scan the code to access the data for a complete picture of the tin's journey.
Cholewa says the printed QR codes show the details of the shipment, weight and quality of the material, number of ingots, and the smelter's conformance status. The QR codes also can reveal the origin of minerals used for production and data on individual mining sites and communities. In the next phase of the project, LuNa will use lasers to engrave the QR codes directly onto the metal.
Traceability is always the top priority
LuNa was a natural fit for the project's second phase. Acquired and refurbished in 2018 by Luma Holding, LuNa has strong environmental and social responsibility credentials, with a focus on improving gender equality and developing underserved communities. When the company set up in Rwanda, LuNa made due diligence—in particular digital traceability—one of its first concerns.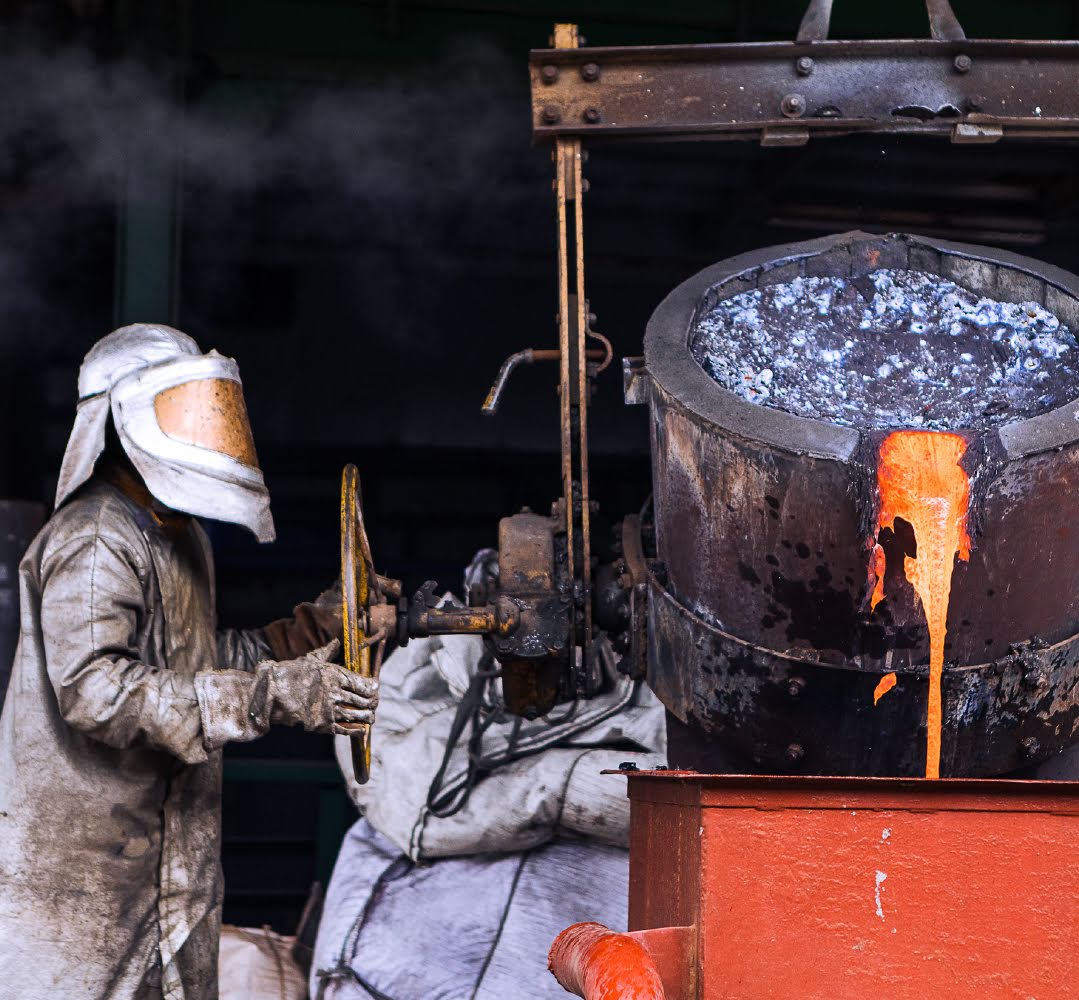 "We are strongly committed to best practices in the industry and to sourcing responsibly," says Cholewa. "The due diligence of our own supply chain is always the top priority for us." Participating in the pilot is now helping LuNa take its due diligence to the next level.
In the future, the blockchain may contain records on every gram of material, as well as data on each mining site, including smaller mines.
"It's important to cover all of the players with the traceability umbrella, especially in Africa," Cholewa says. "There is a significant artisanal mining community that cannot be neglected. It has to actively participate in that process."
Connecting smaller companies with bigger supply chains
Larger companies with bigger budgets and more know-how have an easier time complying with mineral-sourcing regulations, says Cholewa. Solutions like Minespider are leveling the playing field.
Many responsible small-scale artisanal mines located in conflict-affected areas don't have the means to demonstrate that their metals were responsibly sourced. Blockchain technology can help dispel these concerns and provide the necessary information to connect these mines to bigger supply chains.
"What we're trying to do here is make the process more transparent and include critical due diligence information, not make it a financial burden," says Williams.
He says the next step is to get OreSource in as many mines as possible, particularly smaller ones, to see how well it scales. From there, he says, it will be used for other metals, such as cobalt and gold. Williams says interest is high.
LuNa has already brought more than 200 tons of tin from Rwanda into global markets, using QR codes generated by Minespider to trace its journey. "I think that we are showing how to do responsible sourcing, and that it's possible to do it," said Cholewa. "It's a whole new world for tin, and we are happy to be a part of this."