All for one, one for Earth: Using geospatial tools to create positive change in India
Featured technology
Google Earth
Google Earth Engine
Who we're helping
Nonprofits like ATREE, a research organization that focuses on conservation and sustainability
Our role
Trained nonprofits across the globe on how to effectively use mapping tools like Google Earth and Google Earth Engine
At one of the southernmost points of India, in the state of Tamil Nadu, a small bush thrives among the trees. Lantana camara, a member of the verbena family, is ubiquitous across most of India—but it's not welcome.
"Lantana is an invasive species. It's dramatically impacted the tribal communities that have been living in these places for centuries," says Dr. Milind Bunyan, a researcher and coordinator at the Academy for Conservation Science and Sustainability Studies at Ashoka Trust for Research in Ecology and the Environment (ATREE). "Many of these people supplement their income by collecting and selling forest products."
ATREE, a leading research organization that focuses on conservation and sustainability, has a vested interest in the unique issues that affect the ecosystems and communities of India. And with the aid of available geospatial tools like Google Earth and Google Earth Engine, ATREE is working to understand—and inform others of—these issues.
Getting to good: The origins of Earth Outreach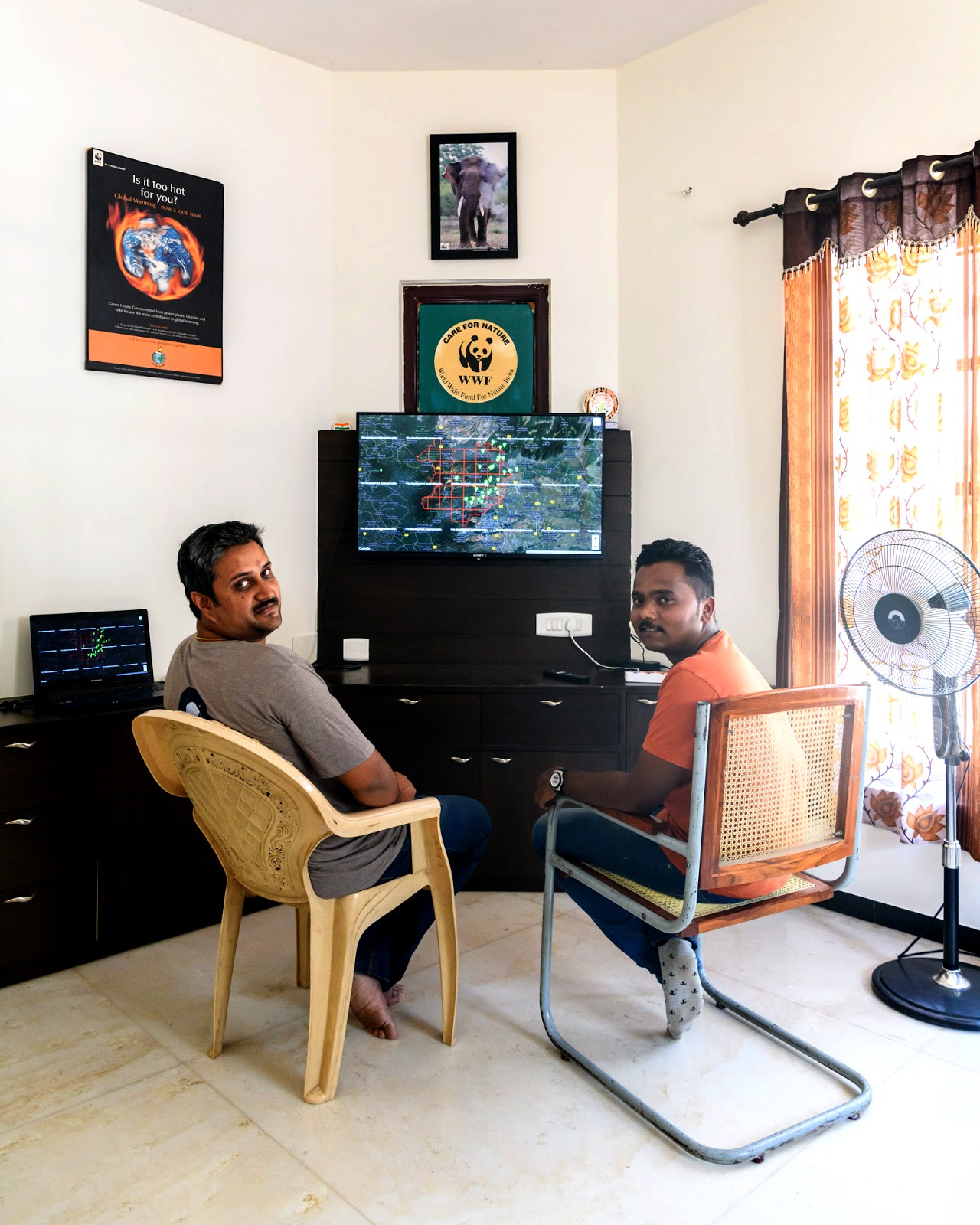 Halfway around the world, and long before ATREE researchers found themselves using Google tools for their work, a different conservation effort was under way.
It was August 2005 when Rebecca Moore, a software engineer at Google, received a notice of intent to harvest timber in the redwoods near her house. A small grainy black-and-white map showed the proposed harvest site, but Moore found it difficult to read.
So she took matters into her own hands. Using satellite imagery from Google Earth, which had launched two months earlier, she created a detailed version of the map. Not only was the area much larger than the original map suggested—it was also illegal.
With Moore's insights from Google Earth, she and her neighbors stopped the logging plan and got the land permanently protected as open space. And so Google's Earth Outreach team was born. With a mission to empower everyone to access and use geospatial tools and data to create positive change in the world, the team has focused heavily on training nonprofits across the globe on how to effectively use these mapping tools. One example—and one of Earth Outreach's biggest events—is the Geo for Good summit, a multi-day user conference.
In 2018, Dr. Veena Srinivasan, senior fellow and director of ATREE's new Centre for Social and Environmental Innovation, attended the summit to learn firsthand about the power of these tools. While some of her colleagues had gone to Geo for Good in previous years, it wasn't until after Srinivasan attended that ATREE started using Google's geospatial tools on a large scale.
"ATREE has always been on the cutting edge of remote sensing, but the suite of Google products has revolutionized the way we collect and use data," she says. "And attending the Geo for Good summit allows us to keep learning and keep evolving the way we use these tools."
Leveraging citizen science to map invasive species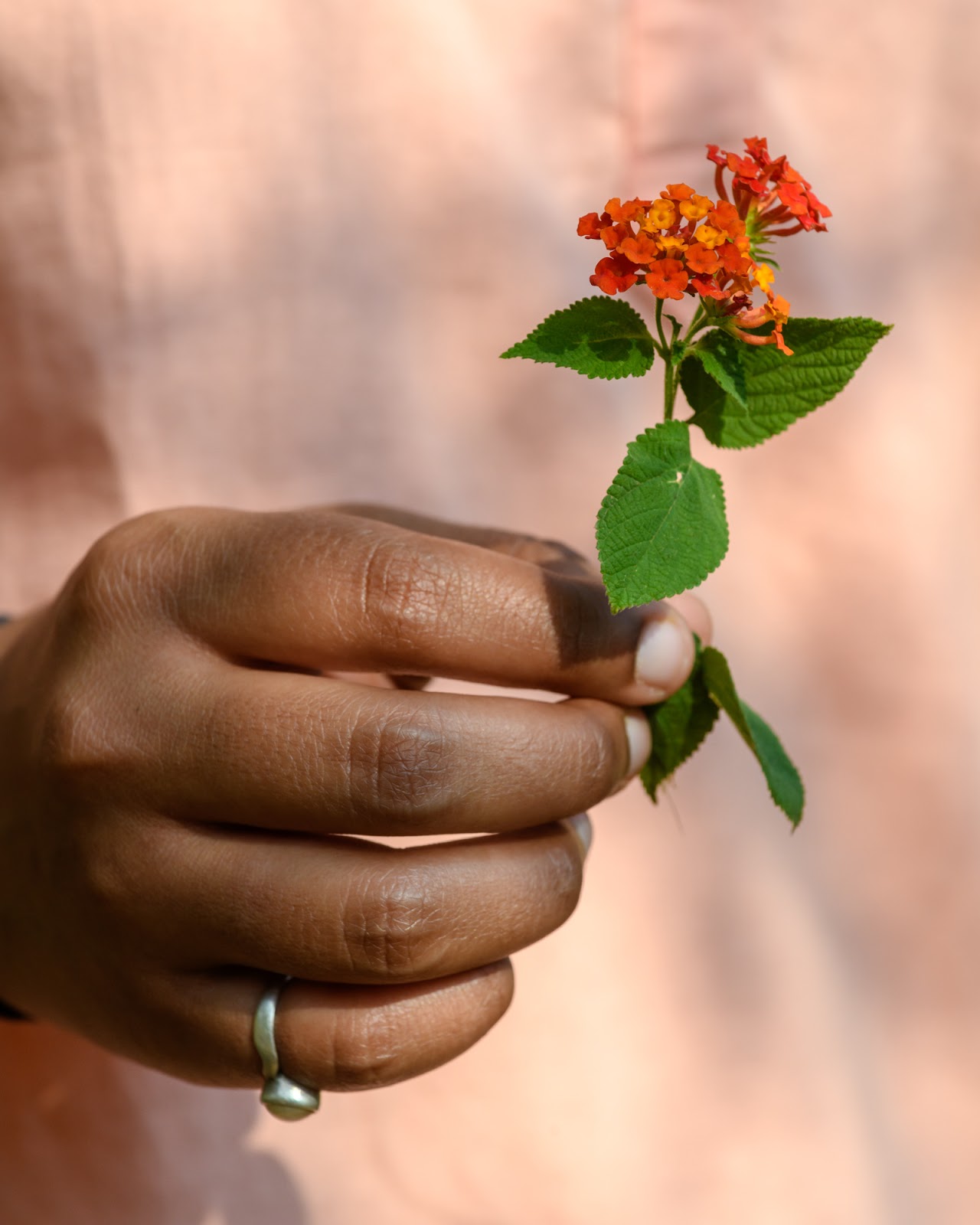 In a country as large and as densely populated as India, it's inevitable that humans and nature would become closely entwined. That's why Bunyan has such a passion for mapping invasive species like lantana.
"Lantana has a tendency to form thick mats that take over the undergrowth beneath a tree," explains Bunyan. "In some places, it's climbed its way up to the canopy of trees." For farmers in the Nilgiris District who harvest forest products to sell at local markets, this unruly growth can keep them from being able to collect what they need.
Bunyan and other colleagues at ATREE, including Dr. Ankila Hiremath, believe that mapping and recording the locations of lantana can inform efforts to manage its spread—and they use Google Earth to do it.
With its collaborators at Keystone Foundation and WWF-India, ATREE starts by gathering a team of community volunteers and dividing the landscape into 6-by-6-mile grids. Within each grid, volunteers select three different roads and use Google Earth to plan and digitize their routes. The routes are then sent to GPS devices so that volunteers can follow them out in the field.
This type of community engagement extends beyond ATREE's teams. Using Open Data Kit (ODK), a collection app that links seamlessly with Google's mapping tools, anyone can map invasive species and share the information with ATREE.
"Nowadays, almost everybody has a smartphone. That's where we can leverage the strength of citizen science," says Bunyan. If someone sees lantana, they can simply take a picture on their phone, mark the location, and share it. When they hit send, the data is uploaded to ATREE's server, where researchers can verify and analyze it.
"Once you get people using these tools, they get really drawn into it," he adds.
Safeguarding a water-secure future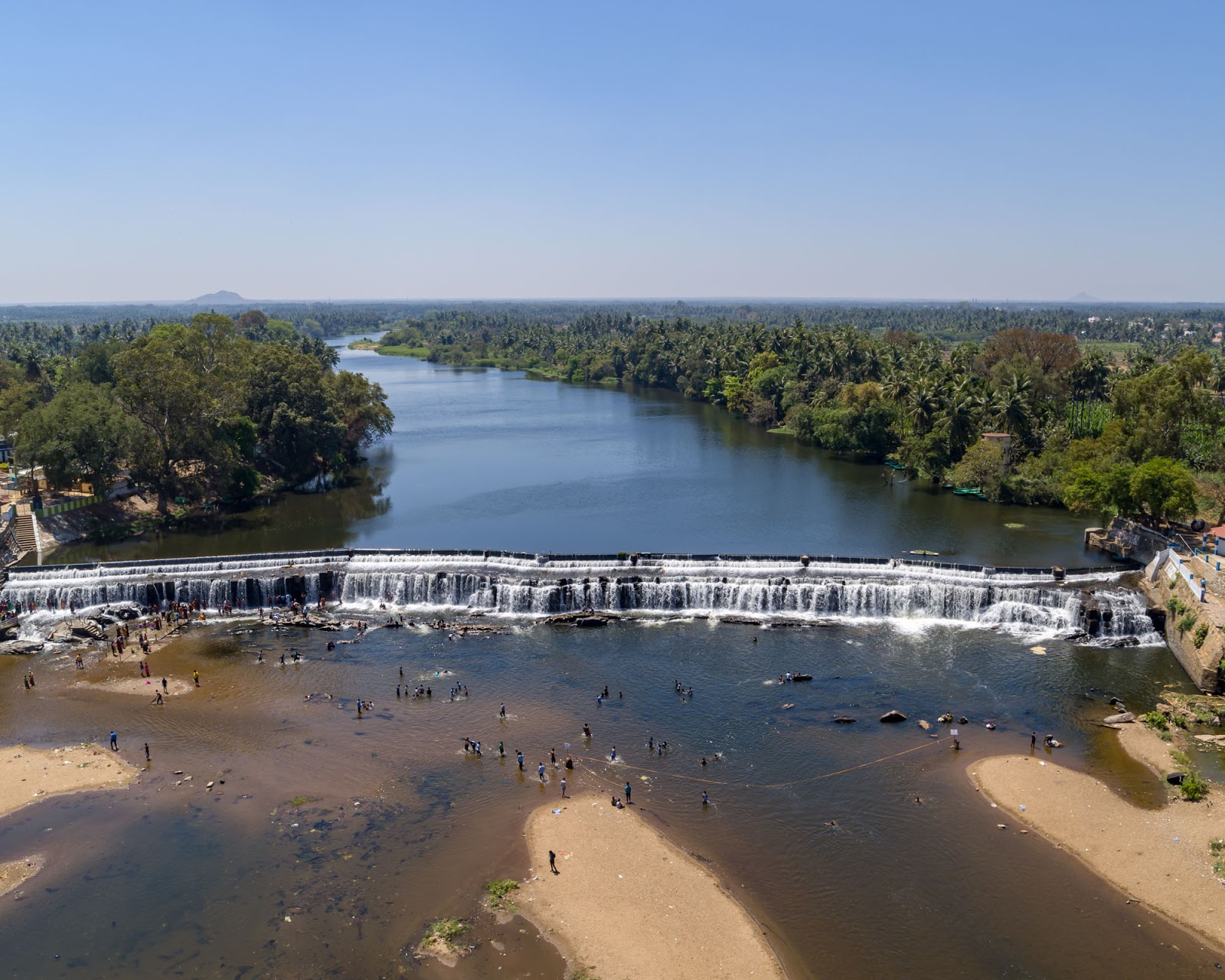 The Noyyal-Bhavani basin supports much of Tamil Nadu's agricultural and industrial economy, which generates 16% of the state's gross domestic product.1
Mapping invasive species isn't the only thing ATREE is using these tools for. Eighty-three miles east of the Nilgiris District, the Noyyal-Bhavani basin faces contentious conflicts over water and land use.
A sub-basin of the nearly 31,000-square-mile Cauvery basin, Noyyal-Bhavani is the site of ATREE's water targets pilot study. Under the watchful eye of Srinivasan, the team is leading hydrologic modeling work to understand how land use and water demand have changed over time and what measures might help lead to a more water-secure future.
Because electricity is free in India and water isn't metered, it can be difficult to determine who's pumping groundwater, how much they're using, and what they're using it for. To figure out what's going on, researchers at ATREE analyze multi-seasonal imagery of the planet with Google Earth Engine.
Before ATREE started using Earth Engine's cloud-based technology, satellite processing was a much more laborious task. Researchers had to download the images, process them on the computer, and remove cloud cover—one image at a time. Although Noyyal-Bhavani is small enough that it could be mapped using this method, at the much larger scale of the Cauvery basin it would be nearly impossible.
"Earth Engine is allowing us to get at the single hardest piece of the entire puzzle," Srinivasan emphasizes. "For me, it just changed the way I saw the world. I think its real power comes from our ability to synthesize the data we collect with our field knowledge."
She notes that while the results haven't yet been published, and impact takes a long time to measure, she's hoping that the team's work can shed light on the problem of groundwater pumping. Because groundwater is connected to rivers, over pumping can dry up the rivers, which further fuels interstate water conflicts.
Srinivasan believes Earth Engine could be game-changing in terms of addressing these conflicts. "Earth Engine is powerful," says Srinivasan. "When it's used well, it can be an incredible tool."
Making mapping tools more accessible
As leaders in interdisciplinary research, Srinivasan, Bunyan, and their colleagues believe deeply in making information more accessible to not only the public but also other scientists. The team at ATREE often trains other organizations and researchers how to use Google's geospatial tools together with ODK to map and collect data. "It's about opening up this platform to other people and being able to teach them how to use it," says Bunyan. "It unlocks so much potential for them."
Srinivasan agrees: "A lot of these people don't have the equipment they need—the GPS, the fancy computers, the data-collection tools. I think these trainings have tremendous potential to empower people."